1475 Bedford Highway, Suite 106
Bedford, Nova Scotia B4A 3Z5
902.835.2800
bedford@enlightenlaser.ca
Monday: Closed
Tuesday: 12pm – 7pm
Wedneday: 10am – 4pm
Thursday: 12pm – 7pm
Friday: 10am – 4pm
Saturday: 9am – 1pm
Acne Treatments
Rosacea Treatments
Vein / Age Spot Treatments
Body Slimming
Teeth Whitening
Red Light Therapy Treatments
Dermalogica – Full Line, In Stock
Dermalogica ClearStart – for teenage acne
Dermalogica MediBac – for adult acne
Dermalogica UltraCalming – for sensitive skin
Dermalogica AGEsmart – for aging skin
Dermalogica Shave – for men/women
Jane Iredale – The Skin Care Makeup
HLCC Hair Loss Treatment products
Allpresan Footcare
Gehwol Footcare
Dr. Numb Topical Anesthetic
OPI Nail Care
Our Bedford location serves the communities and neighbourhoods of Halifax, Bedford, Clayton Park, Fairview, Clayton Park West, Lacewood, Bayers Lake, Timberlea, Rockingham, Larry Uteck, Birch Cove, Armdale, Sackville, Lower Sackville, Middle Sackville, Beaverbank, Mount Uniacke, Windsor, Waverley, Fall River and surrounding areas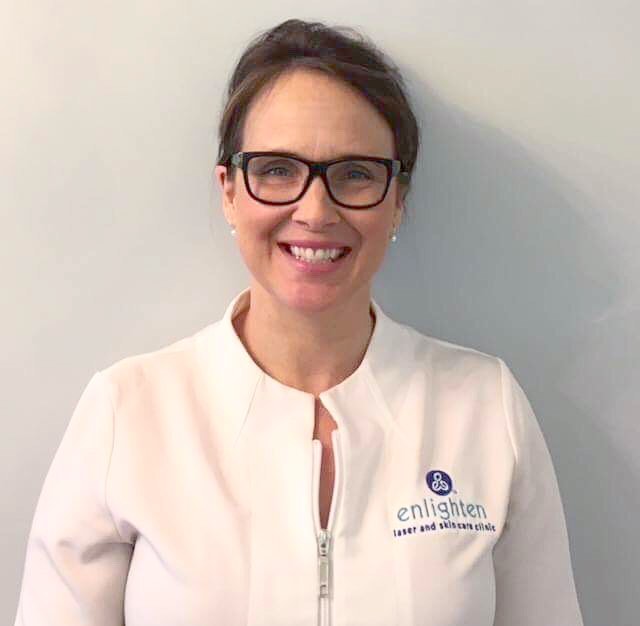 First drawn to the industry by the idea that she could make anyone feel as beautiful on the outside as they do on the inside, Jackie started her journey by receiving a degree in clinical assistance while completing laser therapy in Halifax and Truro NS. She also became a certified wellness coach, designing specific programming for people of all ages through means of exercise. 
While working as a clinical assistant to the top chiropractic and acupuncture clinics in the area for the past several years, Jackie has pursued advanced training within the Enlighten Laser brand with continued dedication to adding classes and practical experience to her aesthetic repertoire. As a woman truly passionate about her career, Jackie believes that working at Enlighten has allowed her to nurture and explore her passion for helping others be their best self.
Stemming from a desire to integrate wellness and skincare, Jackie firmly believes that when we care for ourselves internally, it will be reflected externally. Radiant skin can be achieved through proper hydration, nutrition, and exercise, and she prides herself on her individually designed treatment programs that provide her patient's skin with optimal results.
"Wanted to let everyone know that my experience at Enlighten Bedford was exactly what I was hoping. The technician was so helpful in recommending the perfect treatments for me! My results were great but besides that I appreciated the honesty, the way I was treated and the knowledge she shared with me and the support. I learned a lot and I took it home to my teenage girls… Sometimes it is intimidating for me to walk in somewhere and talk about my skincare issues. Thank you for the amazing results, boosting my confidence and reminding me that I am beautiful and most of all thank you for being approachable! I would highly recommend any treatments from Bedford Enlighten Laser."