Enlighten Laser and Skin Care Clinics across Canada are known for being home to Canada's Skin Care Experts. Botox and cosmetic injections are no exception to this reputation. With our quality
botulinum toxin and fillers and resident Calgary doctor, Dr. David Rudkins, our clients are seeing almost immediate improvement in their problem areas.
---
Botox (Botulinum Toxin)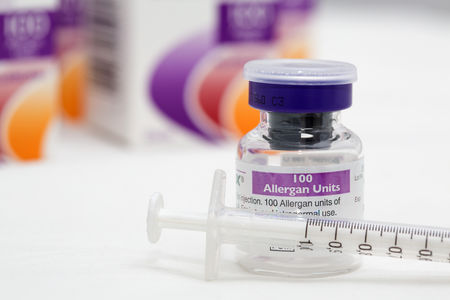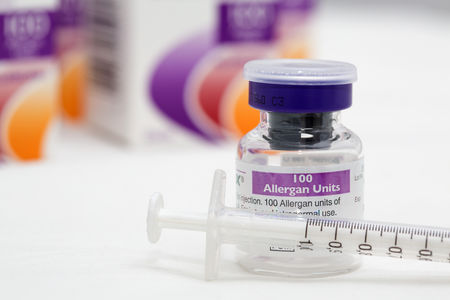 Botox injections (as they are more commonly known) blocks signals from the nerves to the muscles reducing the appearance of fine lines and wrinkles caused by facial movement.
What Will Botox Treat?
Botox is perfect for treating the wrinkles and fine lines that occur from smiling or frowning. This includes forehead wrinkles, wrinkles between the eyes and those that occur around the mouth and eyes (crow's feet). As botox injections work by temporary blocking muscles that cause wrinkles, wrinkles and fine lines caused by sun damage or gravity are not treatable; however our chemical peels and advanced laser treatments such as Sublime Skin Tightening, Sublative Skin Rejuvenation, Triniti and photorejuvenation can all address these concerns.
Many are surprised to discover botox injections can help reduce pain of those who suffer with severe headaches and migraines. Although they will still occur, the release of acetylcholine is blocked thus preventing the contraction of a muscle which could otherwise be more sensitive to pain.
What to Expect with Botox
Botox injections at our Calgary Enlighten location can vary in length depending on if an initial consultation is required (every new client will be required to have one) and the amount of units needed. No anesthetic is required for botox injections as the fine needle only causes minor discomfort. One week prior to your injection appointment, it is recommended that you avoid consuming any alcohol. The most common side effect of Botox is temporary bruising however, avoiding the consumption of Aspirin two weeks prior to your injection appointment can help reduce this risk. Full, optimal results will be visible approximately seven to 14 days post-injection.
How Long Botox Effects Last
The effects of botox injections typically last three to six months fading over time. However, many believe botox to also be a gradual as the muscles slowly shrink causing wrinkles and lines to be less severe.
---
Bro-tox: Botox for Men
Men seeking botox injections has increased 355 percent in the last 15 years, according to the American Society of Plastic Surgeons. Being most common among men 35 to 65, many men report needing to keep their appearance youthful in order to succeed professionally. In the late 1990s when botulinum toxin started being used for cosmetic purposes, it was for the majority targeted towards women.
Today, men feel pressured to maintain their youthfulness just as women do. Where frown lines and crow's feet may have been seen as distinguished, they now can be mistaken for someone who is out of date with the newest ideas and technology.
With Dr. David Rudkins' guidance, many Calgary men have successfully had first injections shaving years off their appearance and boosting their confidence.
Male Botox Injection Areas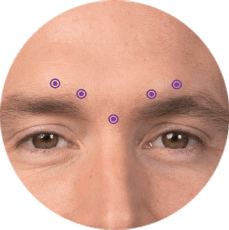 Frown Lines Area
Approx. 5 Botox injections within specific muscles/tissues into your front forehead (1 in the procerus muscle and 4 in the corrugator muscles)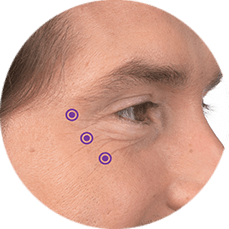 Crow's Feet Area
Approx. 3 Botox injections per side within the tissues that enclose the surfaces of your eyes (orbicularis oculi)
---
Cosmetic Fillers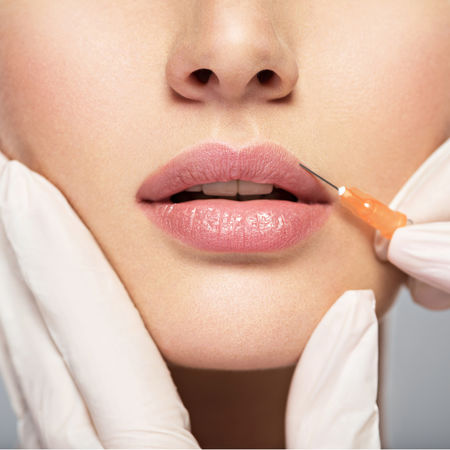 At Enlighten Laser and Skin Care Clinics, our injection doctor, Dr. David Rudkin, only trusts quality fillers that yield natural-looking results.
At Enlighten Laser and Skin Care Clinics, our injection doctor, Dr. David Rudkin, only trusts quality fillers that yield natural-looking results.
What Cosmetic Fillers Treat
While botulinum toxin injections freeze the muscle thus reducing wrinkles caused by movement, fillers add volume to the desired area to increase fullness and a youthful appearance. Facial fillers can help address the following concerns: thin lips, hallows, wrinkles, recessed scars, shadowed lower lids, sagging skin. Depending on the concerns discussed at your initial consultation, our injections doctor, Dr. David Rudkin will help determine the right filler or combination of fillers for your problem areas.
What to Expect with Cosmetic Fillers
Similar to botulinum toxin injections, the length of filler appointments vary depending on the client and their needs. Typically returning clients have fewer questions thus resulting in a quicker overall experience; however, returning clients are encouraged to share their likes and dislikes of their last injection experience ensure absolute satisfaction. Not every filler is right for every wrinkle or problem area, so always describe your areas of concern so your injection doctor can properly diagnose the right product for you.
There are risks associated with fillers including; allergic reactions, a formation of bumps under the skin (which in some cases can be permanent) or a bluish skin discolouration known as the Tyndall effect. Typically fillers that last longer are more likely to have risks associated to them. If you have any questions or concerns, talk to your injections doctor during your consultation.
How Long Cosmetic Fillers Last
Results of dermal fillers are much longer than those with botox injections. Although dependent on the type of filler, results can last anywhere from six months to 24 months. Results from permanent filler can last up to five years.
Cosmetic Fillers Before and After Results
---
To book your botox or filler injections with Dr. David Rudkins or to learn more about our incredible products, contact Enlighten Calgary Airdrie today.
*Disclaimer: Not all Enlighten Laser and Skin Care Clinics offer cosmetic injections. The above information is specifically based on the information from Enlighten Laser Airdrie's injections doctor, Dr. David Rudkins.*
---