We Believe Beauty is Skin Deep
Welcome to Enlighten Laser & Skin Care Clinics, Canada's Fastest Growing Chain of Laser & Skin Care clinics with locations coast to coast including Nova Scotia and Alberta.
At Enlighten Laser, we focus on bringing the latest, safest and most effective patented, skincare technology on the market to meet each and every guest's needs in a highly professional environment. Every treatment plan is completely customized to the goals and desires of each individual and you can count on our specialized laser and skin care experts to deliver high quality, reliable results every time.
Our highly trained skin care experts specialize in all things laser: laser hair removal, skin rejuvenation, skin resurfacing, overall wellness and more. If there is a laser procedure out there to make you feel better in your skin, we will find it! We also offer a range of cosmetic services including customized clinical facials and aesthetic services for body, as well as the most effective skin care and makeup lines in the industry.
We work together as a Canadian owned company with one common goal, to help others feel as comfortable in their own skin as possible! Whether your concerns are to maintain or create that youthful glow, tighten up skin anywhere on your body, remove tattoos, or just enjoy being hair-free, you can count on us to Enlighten your day!
At Enlighten, our goal is to provide affordable, high quality laser treatments while ensuring client comfort, privacy and ultimate satisfaction. We pride ourselves on personal attention, communication and individualized care before, during and after treatment. We believe that flawless skin is possible at any age. Whether your concerns are to maintain youthful skin or to address the needs of maturing skin we are able to offer a wide range of skin care therapy and services. Client education is a priority at Enlighten and we pride ourselves on supporting individuals as they make informed choices regarding skin care treatments.
Enlighten offers Laser Hair Removal, Body Slimming, Cellulite Reduction, Skin Tightening, Photo Rejuvenation, Rosacea Treatment, Facials and more.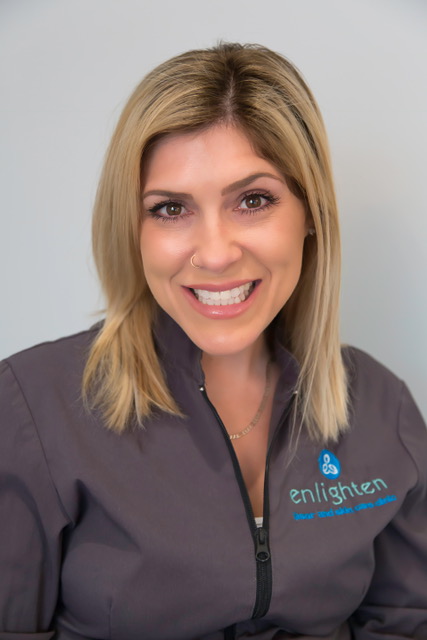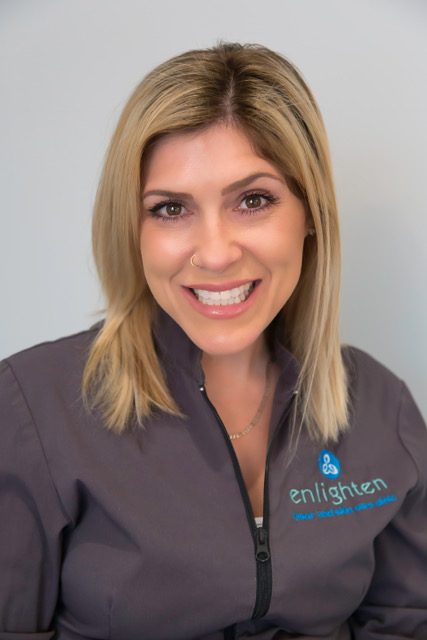 Aimee Avery
President and CEO of Enlighten Laser Inc.
My name is Aimee Avery, I am a 17 year clinical Aesthetician and medical laser technician and the owner of the national franchising system Enlighten Laser & Skin Care Clinics Canada as of September 2016. I also personally own the Airdrie, SW Calgary & Bedford NS clinics.
I assisted in starting our Enlighten journey 9 years ago in Halifax NS when we opened the very first Enlighten Laser in the Joseph Howe Superstore. Our rapidly growing clientele helped us to realize that we had an extremely unique, successful brand on our hands, which inspired the prompt opening of other locations throughout the maritimes and east coast.
After establishing my own clinic when I moved to Airdrie in September of 2011, I began to spread the Enlighten word to other Albertans in different regions and to better grow our chain of medical laser clinics on the West Coast.
In August 2016, we established an incredible relationship with Syneron Candela Canada to provide us with the leading laser platforms in the country, including the Elos Plus and Picoway tattoo removal. Additionally, our relationship with Stogryn Canada provides us with our incredible skin care line Dermed, our amazing 100% mineral makeup line Jane Iredale and our all natural, advanced nutrition program which allows us to nourish the skin from the inside out. 
Today we are 8 locations across Canada and growing quickly and successfully, as we expand our franchise to bring the Enlighten Laser brand to customers and small business owners nationally.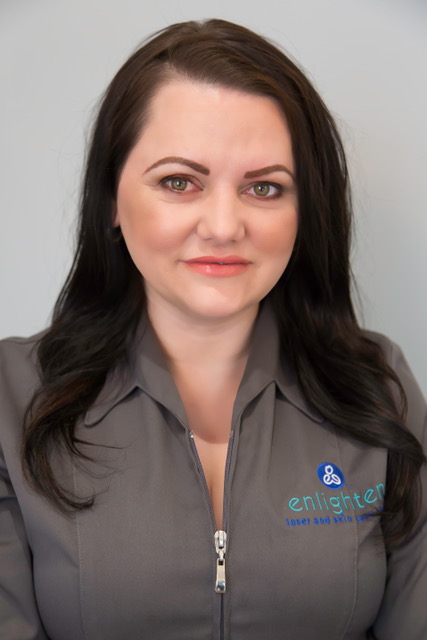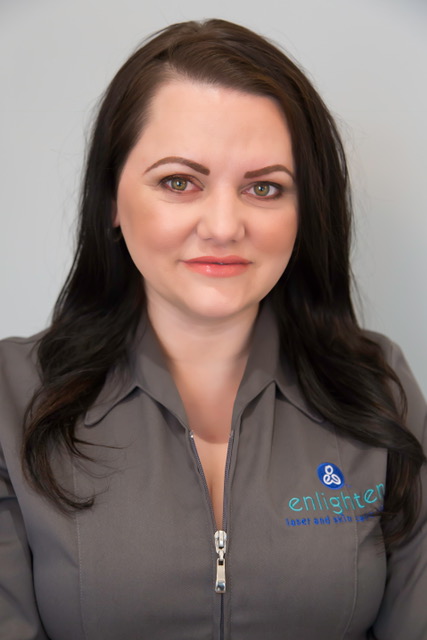 Tanya
Head of Operation Enlighten Laser Inc.
Tanya Logan began her journey with Enlighten Laser in 2012 when she moved from Halifax, Nova Scotia to became partners with Aimee Avery. Together, Aimee and Tanya opened the SW Calgary clinic location, the success of which encouraged Tanya to assist Aimee in growing the franchise further. Tanya already possessed a love and passion for the brand, which combined with her excitement to develop a truly exceptional laser and skincare clinic franchise. In addition to her experience as a clinical laser technician, Tanya boasts a background in business and accounting. Currently, she assumes the role of Operations Manager for the Enlighten Laser franchise and acts as the main contact for any franchise inquiries.